Preferred Marketing Group Proudly presents The Best Brick Pizza Oven!
June 9, 2017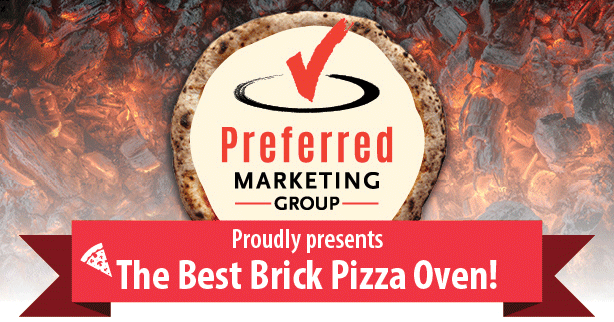 Join us Tuesday, June 27th from 10:30 am – 2:30 pm to experience Marra Forni pizza ovens in action featuring two amazing guest chefs.
---
Chef Vito Iacopelli
Of Prova Pizzeria will demonstrate the art of Neapolitan Style pizza. From handmade, fresh mozzarella and hand-stretched dough to being cooked in the best pizza oven…the end result can only be delicious!
Chef Ali Haider
Owner of 786° Degrees, will showcase his unique style and one-of-a-kind approach as he fuses Mediterranean and Indian flavors on traditional Old World-style Neapolitan pizza in the same great Marra Forni oven.
---
Don't miss this event!
Reserve your spot today by emailing aavalos@pmgnow.com or calling 1-800-292-4764.
RSVP no later than June 20th!