Marra Forni Feature
May 9, 2017
Preferred Marketing Group represents top-tier manufacturers that continue to build on its core foundation of finding solutions for its customers, we are delighted to highlight Marrra Forni who does just that. With handcrafted, made to order ovens, Marra Forni offers endless options for sizing and customization to create and deliver your best solution.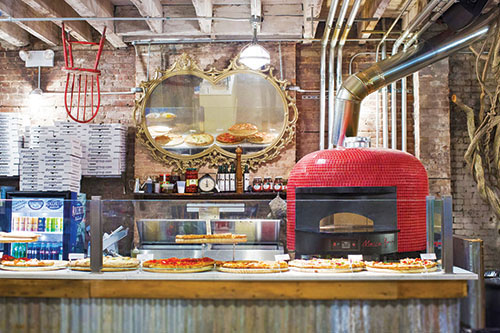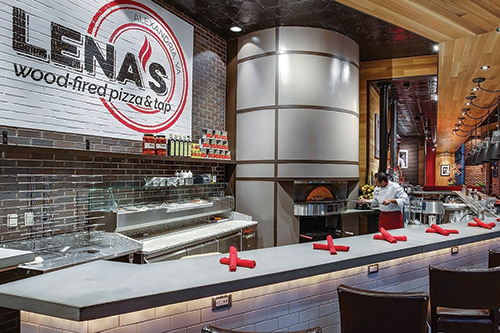 Create hot fresh meals in 90 seconds, these wood-fire ovens are great for the lunch hour rush, creating. Chef John Paolone is the executive chef/owner of Cafe Firenze in Moorepark, CA and he cooks up anything in Marra Forni oven from bread to roasted pork and loves that his pizzas cook light and airy.
Check out what other customers are saying about Marra Forni!
http://marraforni.com/testimonials
One our favorite equipment solutions for pizza kitchens is the Neapolitan Wood-Gas Fired Ovens. They are designed specifically to accommodate the high-volume pizza making of a true pizzaiolo.
The Neapolitan features a 43.31 inch deck. The dome and deck consist of refractory bricks with 4 inches of multi-layered insulation in the dome and 8 inches in the deck. The oven features a 18" by 9" opening along with a stainless steel flue collar atop the dome. A round flue adapter comes standard on all ovens.
The oven requires a 2" tolerance in all directions, and comes standard with a fire-rated tile clay dome. The Neapolitan ovens also features a 14 inch landing on the opening, as well as a control located between the deck and the top of the dome for getting a precise reading. Customization is available.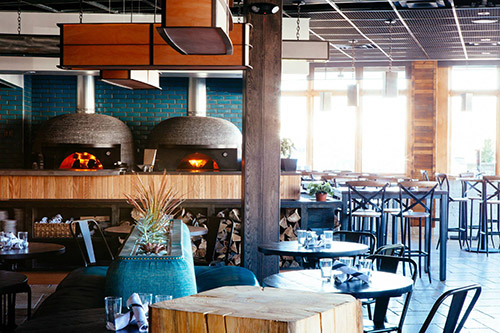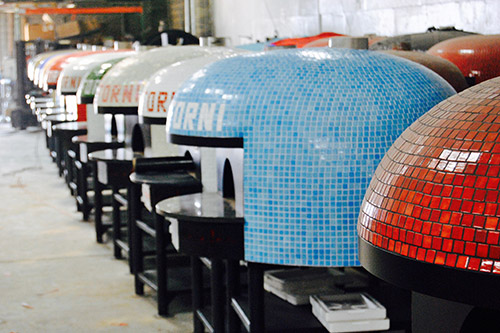 For more information on how to upgrade your kitchen with one of these must-have wood-fire ovens, contact Preferred Marketing Group today at http://www.pmgnow.com/contact
From mixers to ovens to refrigeration, explore Marra Forni's portfolio of product solutions excusively hand-made in the USA! http://marraforni.com/all-products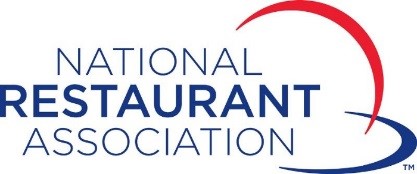 Are You Attending NRA Show 2017?
Stop by booth #2983 to see more Marra Forni products and techniques in action!